WELCOME TO THE WEBSITE FOR BESTSELLING AUTHOR JONNIE JACOBS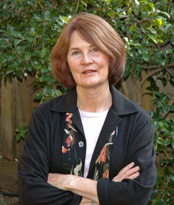 Greetings, and welcome to my website. I'm delighted you clicked your way here.
I'm an attorney (no longer practicing), a mother (two boys, both in their thirties), an amateur quilter, an even more amateur photographer, and an avid reader. I'm also the author of fifteen mystery and suspense novels, several short stories and numerous essays. My books are available in print, multiple digital formats and, in growing numbers, as audio books.
So why do I write crime fiction? I like bringing a sense of justice and order to the world (something often missing in real life). I like wrapping up the loose ends, knowing what happened and why (something else sorely missing in the everyday world). But mostly, I'm fascinated by people's stories. I'm interested in exploring how people interact and why they do what they do. I look upon the mystery as the frame on which to hang the human drama that is the core of virtually all storytelling.
LOOK FOR PAYBACK—AVAILABLE NOW!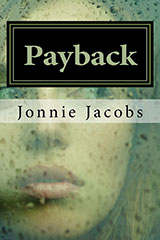 Payback is now available in paperback and digital formats. It's the story of a split-second decision that sends a woman's life spiraling out of control.
Wife and mother Marta Crawford is away on business when she stops at the hotel bar after a particularly difficult day. There she meets the charming Todd Wilson and, much to her dismay, wakes up the next morning in his bed. Filled with remorse and regret, she tells Todd she's made a terrible mistake and flees, hoping to put her reckless behavior behind her.
But Todd isn't willing to let go. He worms his way into all corners of her life, befriending her husband and her business partner, and seducing her teenage daughter, Jamie. Marta knows there is only one way to stop Todd and save her daughter.
Payback is a frightening and emotionally gripping tale of deception, determination, and love.
Payback is available from Amazon, Barnes & Noble and IndieBound.
Feel free to read excerpts, sit in on interviews, read my bio, check out the booklist—and most of all, to write me. I'd love to hear from you.
© Jonnie Jacobs. Web site by interbridge.