WELCOME TO THE WEBSITE FOR BESTSELLING AUTHOR JONNIE JACOBS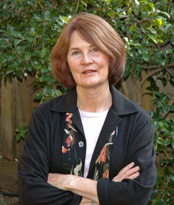 Greetings, and welcome to my website. I'm delighted you clicked your way here.
I'm an attorney (no longer practicing), a mother (two boys, both in their twenties), an amateur photographer, an even more amateur quilter, and an avid reader. I'm also the author of thirteen mystery novels, several short stories and numerous essays.
So why do I write crime fiction? I like bringing a sense of justice and order to the world (something often missing in real life). I like wrapping up the loose ends, knowing what happened and why (something else sorely missing in the everyday world). But mostly, I'm fascinated by people's stories. I'm interested in exploring how people interact and why they do what they do. I look upon the mystery as the frame on which to hang the human drama that is the core of virtually all storytelling.
PARADISE FALLS: NOW AVAILABLE IN PAPERBACK AND AS AN E-BOOK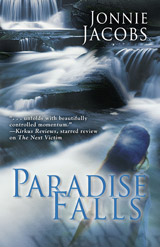 I have two series—the Kali O'Brien novels of legal suspense and the Kate Austen suburban mysteries—and two non-series books, including the latest, Paradise Falls, which is now available in trade paper and digital formats at Amazon, Barnes & Noble and select book stores. Here's a quick link to the paperback edition on Amazon. When her sixteen-year-old daughter disappears, Grace Whittington learns a hard lesson about "paradise." Take a peek here.
Feel free to read excerpts, sit in on interviews, read my bio, check out the booklist—and most of all, to write me. I'd love to hear from you.
© Jonnie Jacobs. Web site by interbridge.